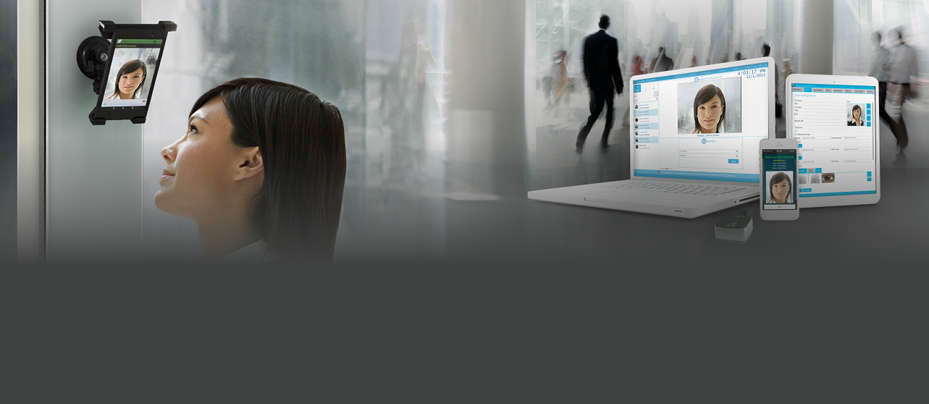 NCheck Bio Attendance
Fingerprint & face biometrics for attendance management
An end-user biometric system designed to automate attendance control in a wide range of business applications, from employee time tracking to check-in at events, clubs, clinics, public and commercial facilities.
Designed for installation on a desktop computer or laptop or tablet (PC) that is running under Microsoft Windows. Also can be used on Android-based smartphones or tablets.
Features and Capabilities
Ready-to-use attendance control automation system.
Fingerprint and face biometrics protect against errors or user fraud.
GPS logging for remote employee location tracking.
Employee groups and configurable shifts.
Reports generation for users' attendance.
Client-server architecture for larger systems.
Stand-alone mode with database synchronization for remote locations.
Bring Your Own Device (BYOD) support with NCheck personal app.
Windows and Android supported.
Webcams and 90+ models of fingerprint scanners supported.
NCheck Bio Attendance is based on reliable biometric identification technologies and provides these capabilities:
Full control on user attendance. The NCheck software allows to register all arrival and departure events for every registered person. There are no software limitations on how many times a user checks with the system, so all leaves can be registered with the systems. Fingerprint and face biometrics ensure attendance accuracy and prevent user fraud.
GPS logging. NCheck can optionally determine and store user location during checking. This feature is useful for remote employee attendance tracking and is available on devices which have geolocation functionality. User position is automatically stored in the database as street address or as geographic coordinates if the street address is unavailable.
Employee groups and shift schedules. Users can be arranged into groups according to organization's structure. Shifts can be created and assigned for each group.
Reports generation. Time and attendance reports with daily summary times for all or selected users can be automatically generated and printed. Optionally, the reports may include location information for the check events. The reports can be generated for current day, week, month or for a custom time interval.
External applications call. NCheck Bio Attendance can be configured to call external applications after users check-in and/or check-out. This feature can be used for unlocking doors or notifying staff about arrivals or departures.
Client-server architecture. NCheck may be installed on multiple PCs and/or Android devices, which are on the same network. One PC will act as a server, which stores users' data and performs biometric identification, while the others can be configured to connect it as clients. The system may be scaled up anytime by just adding more computers or Android devices with NCheck to the existing network.
Stand-alone mode. NCheck may run on a PC, laptop or an Android device in a stand-alone mode, which means that all biometric data will be stored on that computer or device, as well as all operations will be also performed locally. The computer or device with NCheck installation may operate without network connection, except for the first launch just after installation. The device can be configured to perform automatic synchronization of the attendance data with a server-side NCheck once a network connection is available. This mode is more suitable for attendance control in remote locations, as well as smaller businesses, organizations or events, where low peak numbers of attendees are expected.
NCheck Personal ID. NCheck Bio Attendance may be used in Bring Your Own Device (BYOD) scenario. One NCheck installation runs on a PC or device, which acts as a server. Employees or other users may install a small Android app on their personal smartphones or tablets and perform check-in or check-out by making selfie photos while being in the same local network with the server (i.e. being present at the office). The client Android app is available at Google Play.
Data export. The time and attendance reports and log entries can be exported to XLS, PDF or CSV files. The data is exported for a selected month or custom time interval as daily summaries.
Notifications via email. A notification is sent to a user who forgot to check with the system or in case of other issues. Optionally, a copy of the notification can be also sent to a dedicated user like HR manager or system administrator.