Advanced Algorithms and Technologies are My Passion - Evaldas Borcovas story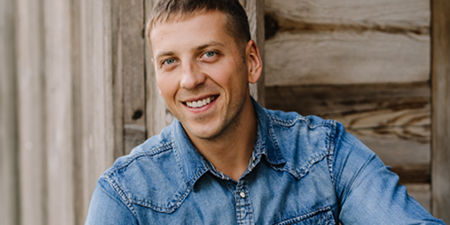 Evaldas Borcovas is the head of biometric technologies research at Neurotechnology. His primary activity is leading the fingerprint, palmprint, face, iris, speaker recognition algorithm R&D team.
How long have you been working in the AI/Biometrics field?
I have joined Neurotechnology in 2013, and my journey in the field of biometrics began. When I started, all the image processing was being done with classic image processing techniques. And now modern-day biometrics are closely correlated with the evolution of image processing methods.
Did you always know you wanted to work in the AI/Biometrics field?
No, as my key interest was computers. I was interested in them since I got my first computer, which was quite a long time ago. My first computer – Šaulys (a ZX Spectrum clone) – was manufactured in Lithuania, in my hometown Šiauliai. Like for most kids, my first experience was all about the games. To start a game back then you had to write a command in the console. I think that was the beginning of my interest in computers and their endless possibilities.
What is your passion at work?
I think my passion is identifying and solving problems. Any algorithm can make mistakes and the most interesting part of the process is finding the reason why they are making those mistakes as well as figuring out a way to fix them.
How do you motivate your team?
I think the biggest motivation for everybody is being a part of a successful team.
What can you recommend to those who want to join Neurotechnology?
I would recommend preparing for lots of training since technologies are changing all the time and we, as users of those technologies, have to swiftly adapt to them. The number of technical skills today will not be enough tomorrow.
How do you see the future of NT?
I believe that Neurotechnology will stay as one of the key companies in the field of AI, especially biometrics. That will be because biometric technologies will be used everywhere, starting from unlocking your personal devices, and finishing with verifying people during elections.
Evaldas Borcovas is one of more than 50 people at Neurotechnology involved in creation of advanced algorithms and technologies.
Please contact us, if you have experience or a keen interest in these fields:
biometric recognition algorithm development
neural networks
computer vision
artificial intelligence
Email us (career@neurotechnology.com) your CV and motivation letter.