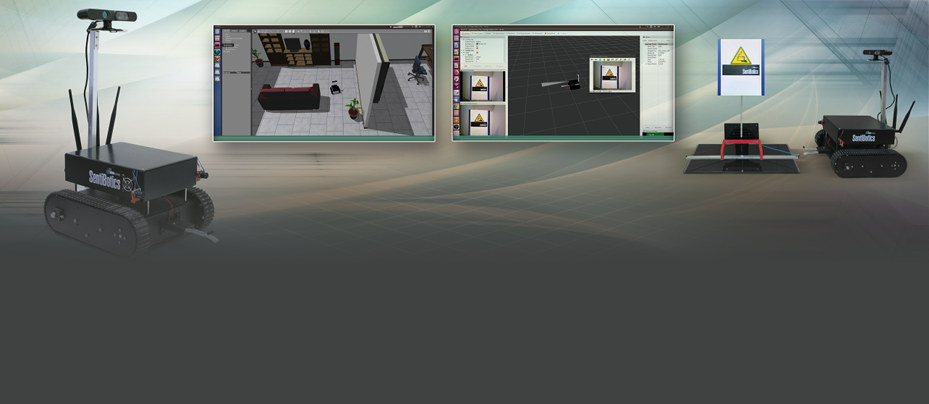 SentiBotics Navigation SDK
Imitation learning-based autonomous robot navigation kit
The software development kit is designed for researchers and engineers working on autonomous robot navigation projects. The kit may be also used for educational purposes in universities and other education institutions.
Available as either a complete, ready-to-run robotics system that includes Neurotechnology's mobile reference platform prototype, or as a software-only option for integration into existing robotics hardware.
A free 30-day trial of the SDK is available for use in a Gazebo robotics simulator.