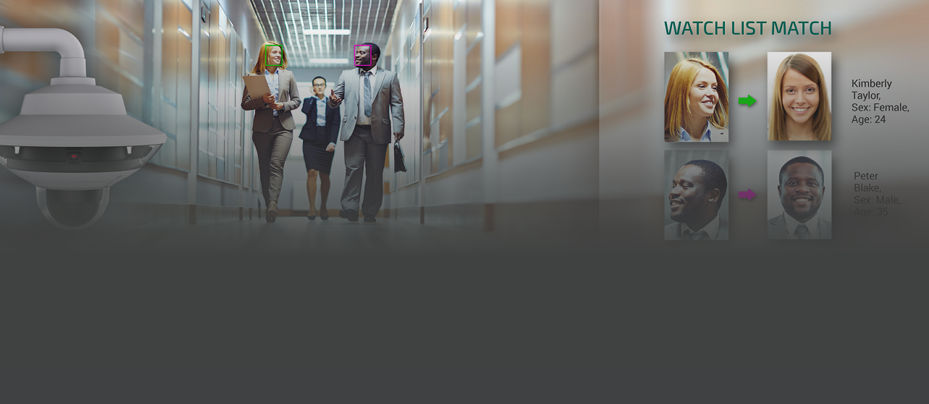 SentiVeillance Cluster
Persons or vehicles recognition and tracking for video management systems (VMS)
SentiVeillance Cluster is a ready-to-use software for easy integration of biometric face identification, vehicle and pedestrian classification and tracking, as well as automatic license plate recognition into operating video management systems (VMS). The software analyzes live video streams, which are served by a VMS from surveillance cameras.
The list of possible uses includes law enforcement, traffic monitoring, security, attendance control, visitor counting and other applications.
Designed for installation on server hardware which is running under Linux.